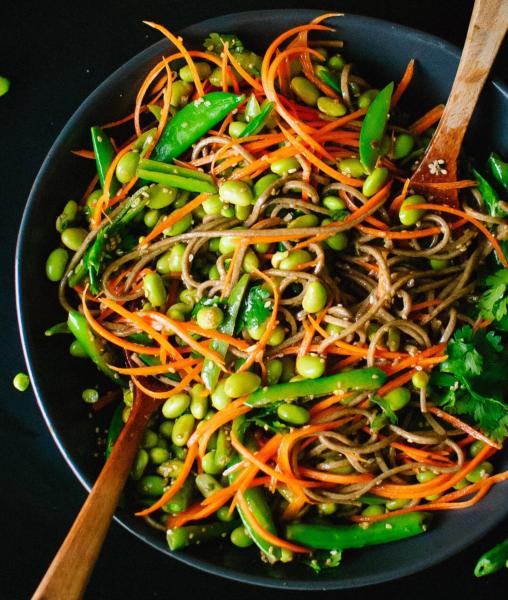 This delicious recipe fell into place one night when all we had in the fridge was a huge bag of red peppers, a head of cauliflower, and some broccoli.
Ingredients
1 to 2 tablespoons olive oil or water
3 red bell peppers, seeded
and chopped (about 2 cups)
1 medium head cauliflower, trimmed, florets chopped
8 cups vegetable broth, divided
1/2 cup raw cashews, soaked for 1 hour, rinsed, and drained
1/2 cup nutritional yeast
6 to 8 cups chopped broccoli, lightly steamed
Salt and black pepper, to taste
Instructions
Heat the olive oil in a large stockpot over medium-high heat and sauté the bell peppers and cauliflower for 10 minutes. Add 7 cups of the veggie broth. Increase the heat to high and bring the liquid to a boil. Reduce the heat to medium and gently boil until the cauliflower is tender, about 30 minutes.
Meanwhile, steam the broccoli in a saucepan or pot on the stove, microwave, or pressure cooker. Combine the cashews, nutritional yeast, and remaining 1 cup broth in a blender and puree until completely smooth. When the cauliflower is very tender, add the cashew mixture to the pot. Using an immersion blender, blend the soup until creamy. Stir in the steamed broccoli. Season with salt and pepper. Substitute sunflower seeds for the cashews.